RELAYS
FANS
GENERAL ELECTRICAL PARTS
GENERAL PURPOSE ACCESSORIES
Considered as "electrical valves", relays are the most common electrical component found in almost every electrical design and application. Although there are many designs and types, the role of the relay is always the same: "receive a low current as signal to open or close a significant current usually used to power an electrical component".
Based on our sales expertise, we can divide the relays into 2 groups: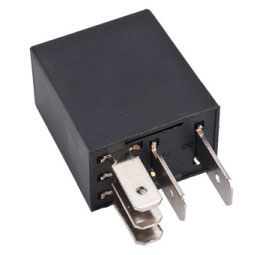 POWER RELAYS
"Mrad Electric" offers a variety of power relays mainly imported from Qianji and Wanjia (China). Power relays feature low coil consumption, high contact load and high reliability anti-shock. Operation/ Release time is minimal, less than 20msec. Depending on the coil voltage we can arrange the relays into 3 groups: 12VDC, 24VDC and 220VAC. Each of these groups have power relays with rated current that ranges from 10A to 150A, having 1, 2 or 3 contacts depending on the application.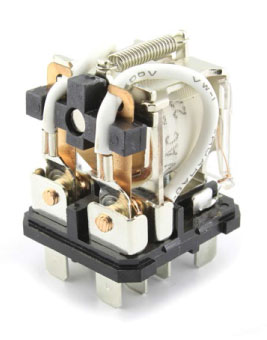 OTHER RELAYS
We also supply other kinds of relays for general purposes, such as:
Pcb relays:
small size relays used for PCB boards
Automotive relays:
used for lights, horns, wiper motors, seats motors…
Timer relays:
used for many applications such
as hallways bulbs, where no human supervision is available to intervene
Solid state relays:
functions like an electromechanical relay but with no moving parts but has more switching speed, increased lifetime and no sparking
Relay sockets:
used for more than 8 pin relays
We supply AC (220V) and DC (12V & 24V) axial blow type air fans. With sizes ranging from 4x4cm to 45x45cm and air flows ranging from 1.7 cfm to 6210 cfm (for external motor fans), the fans can be used to cool various electrical devices such as stabilizers, battery chargers, condensers, evaporators etc… Stainless steel fan guards can also be provided for all sizes.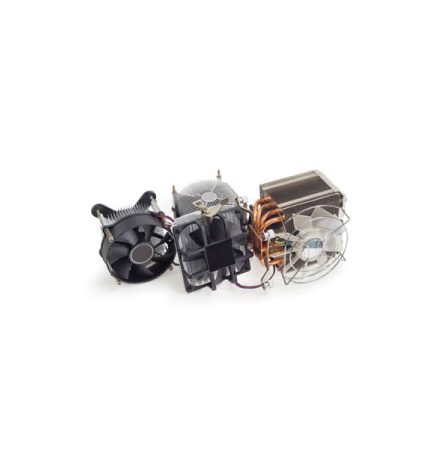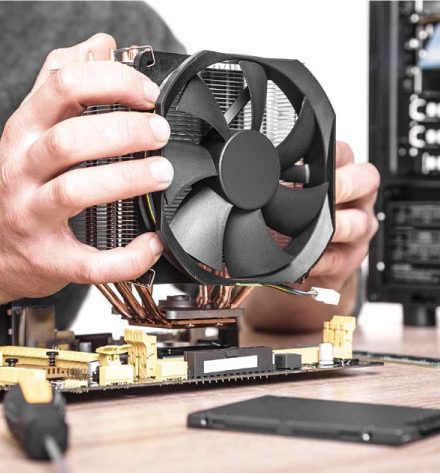 The compact structure, convenient installation, energy conservation and high efficiency are all characteristics that we, at "Mrad Electric", look up to when choosing the manufacturers who provide our fans.
GENERATOR ELECTRICAL PARTS
It is very well known that the electrical sector in Lebanon suffers from lack of production, underdeveloped infrastructure and many other problems.For years, generators have been the only solution to provide electricity for both residential and industrial areas and for a significant amount of hours/day.
As any other machine, the over-use of generators results in frequent breakdowns and malfunctions.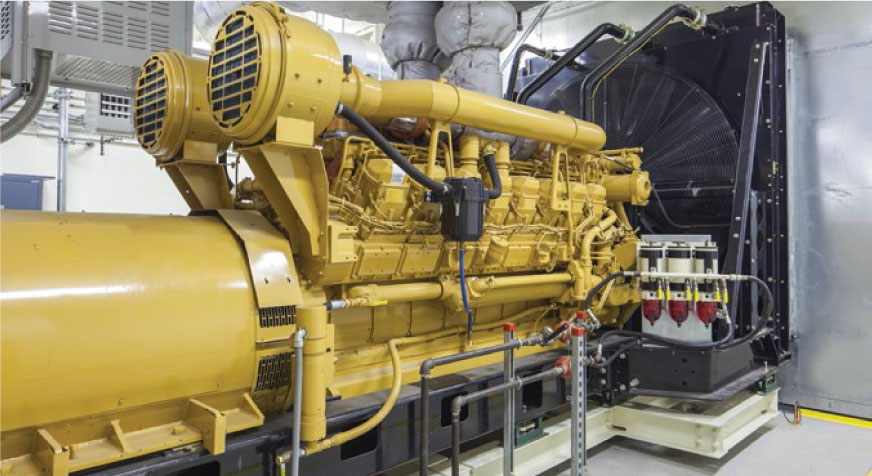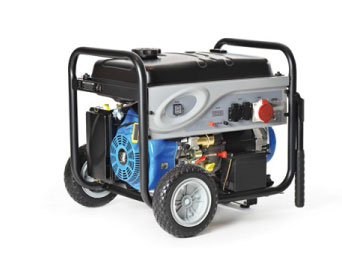 Our expertise in this eld has made us a reference within generator technicians, covering almost each and every electrical part that can be broken down with usage. The accessories include:
Alternator voltage regulator (AVR)
Speed controllers
Electronic deep sea units
Shut-off solenoids
Water temperature sensors
Oil pressure sensors
Engine speed sensors
Ignition and starting relays
Voltmeters, Ammeters and frequency meters
At "Mrad Electric" we are proud to cover the needs of all brands of generators present in Lebanon, as well as supplying genuine replacements for original parts.
GENERAL PURPOSE ACCESSORIES
We offer a vast variety of electrical commodities for domestic and industrial use. They can be arranged into 6 major sections.
1. SOCKETS
Gang-plug sockets (optional USB ports)
Gang-group sockets (with or without switch, universal sockets available)
Rubber sockets (single phase and three phase)
Gang rubber group sockets
Industrial sockets
2. PLUGS
Adapter plugs
Earthed plugs (all types)
Iron plugs
Rubber plugs
3. FUSE BOXES
Flush fuse boxes
(9 way, 12 way, 16 way, 24 way and 36 way)
Surface fuse boxes
(9 way, 12 way, 16 way, 24 way and 36 way)
Mini fuse boxes
(1 way, 2 way, 3 way and 4 way)
4. TERMINAL BLOCKS
H-type terminal block ranging from 4mm2
(rated current: 3A) till 40mm2 (rated current: 150A)
2 pin and 3 pin male and female DG type
HT8 type ranging from 16mm2 till 70mm2
LT type ranging from 16mm2 till 120mm2
5. SWITCHES
4pin and 6pin on/off and on/off/on switches
Float switches
Thermal switches
7 step switches (commutator)
Tactile switches
Push button switch
6. OTHERS
Circuit breakers ranging from 5A to 63A
Current transformers ranging from 50/5 to 1000/5
Transformers (6V, 12V, 24V) ranging from 300mA to 5A
Rectifiers (or bridges) ranging from 30A to 100A
Battery terminals and battery clamps
Cable trunking boxes ranging from 12x12mm to 120x60mm
Measuring devices: multi-meters, clamp meters and ammeters