COPPER
CORED SOLDER WIRE
SOLDER BAR
SILICON STEEL E-I LAMINATION
THERMOPLASTIC
BOBBINS
VARNISH
Our imported copper is a grade 2 class 200C ultra-conductive copper (UCC) mixed with graphene and insulated by PEI+PAI (PolyEsterImide and PolyAmideImide), it has 16% higher conductivity than copper at room temperature.
Being the main electrical conductor in many categories of electrical wiring, copper has the biggest role in defining the quality, reliability and lifetime of variable electrical products and appliances. The quality of copper (strength, ductility, thermal resistance…) is an essential parameter that industries look up to, due to the severe conditions and high temperatures that the copper lines endure in certain applications.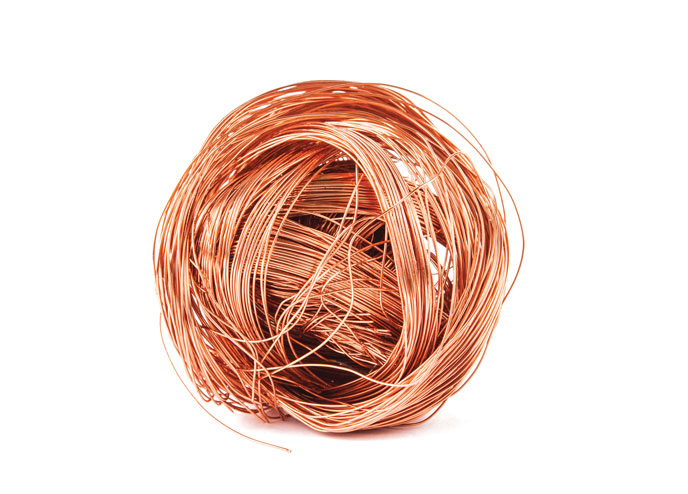 Committing to national and international standards and quality system requirements ISO 9001:2015, the improved UCC conductors could offer:
Lower resistance
High rated current
Lighter weight
Smaller size
Insensitivity to temperature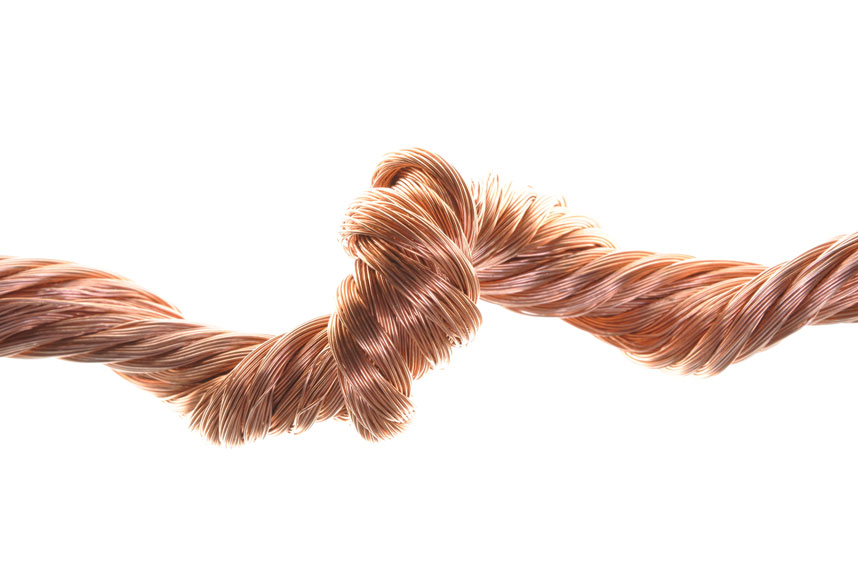 Section diameter ranging from 2/10 to 65/10 mm, our UCC copper wires could be used in all electrical applications, including:
Data cables
Magnet wires in motor stators
Copper foil in batteries
Circuit boards
Power transmission cables
Power cables
Chip-level connection
As a result, at "Mrad Electric", we select manufacturers that offer a product meeting above mentioned characteristics, always assuring customers satisfaction when it comes to quality and availability of the copper.
Our main copper suppliers are:
UNION CABLES (Syria)
SANTEL CORP (Turkey)
HES KABLO (Turkey)
IRCE (Italy)
Test reports are always provided by our suppliers for each copper shipment.
Our Malaysian RH63 cored solder wire, used for applications requiring good activation, is an alloy composed mainly from tin and lead (with a percentage of almost Sn63/Pb37). Other metals like copper, aluminum, iron, cadmium, zinc and bismuth can be found in small proportions giving it its reliability and strength.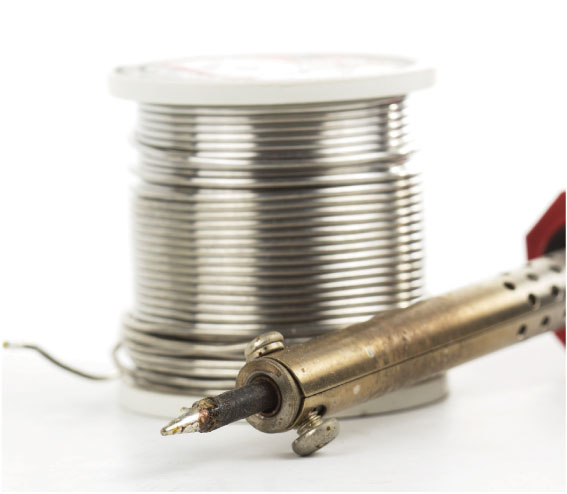 The RH63 is an excellent solder joint with superior strength. It has a very good thermal and mechanical fatigue resistance and requires little cleaning after soldering.
Below are some features and characteristics of the product:
Melting point:
183 ̊C (Standard: DSC)
Flux content:
2.0±1% (Standard: JIS-Z-3283)
Spreadability:
>80% (Standard: JIS-Z-3197)
Halide content:
0.5~1.0% (Standard: JIS-Z-3283)
Tests passed:
Silver chromate test, copper mirror test, copper plate corrosion, S.I.R test (1×109 up), electro migration test (1×10912 up).
With diameters varying between 0.8, 1.2, 1.6 and 2mm, our cored solder wire is packaged in a 200, 250, 500 and 1000g rolls according to JIS-Z-3283 standard.
Same as the solder wire, our RH63 solder bar used for wave soldering process has the same physical properties.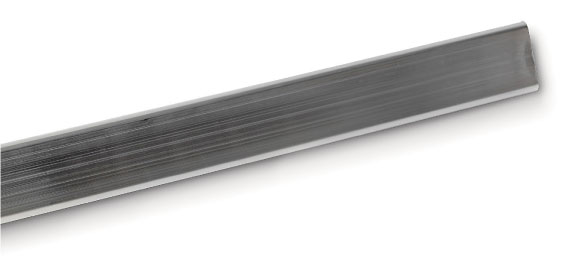 Having a density of 8.4g/cm3 at 20 ̊C, the solder bar is packed in 20Kg/Carton with almost 1Kg/pc according to JIS-Z-3283.
SILICON STEEL E-I LAMINATION
Our commitment to supply the industrial sector from the most basic products to the most sophisticated solutions has made us a reference for all kinds of industries. A leading expert in the voltage transformers for various sizes and applications, "Mrad Electric" has been providing raw material used in their magnetic core for many years.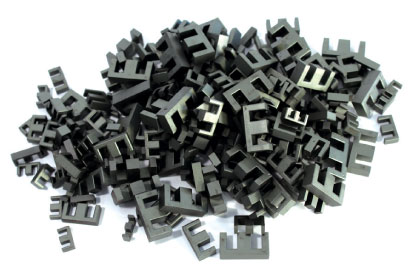 Single and three phase E-I silicon steel core is made by Cold-rolled non-oriented electrical silicon steel sheet (CRNGO) or Cold-rolled oriented electric silicon steel sheet (CRGO), the thickness ranges between 0.23mm & 0.5mm.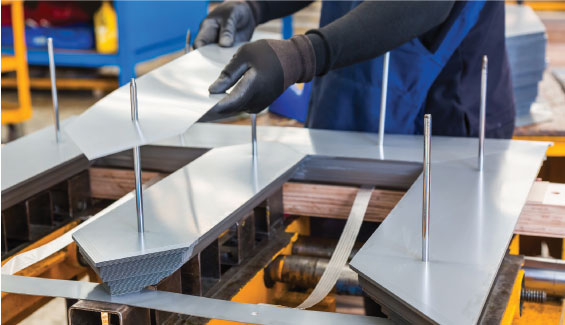 Below are some characteristics and specifications of the E-I lamination:
Sizes:
from 48 to 300mm for single phase and from 80mm to 500mm for three phase
Certifications:
ISO9001, PONY, SGS, RoHS. REACH
Packaging:
25Kg/ Carton, 1000Kg-2000Kg/Pallet
Our providers always ensure that the mold is in excellent condition, providing us with the best quality that can t into thermoplastic bobbins. Bobbins samples are regularly sent for testing and approval before shipping.
THERMOPLASTIC BOBBINS (CARCASSES)
Our ISO 9001:2015 certified manufacturer for carcasses (Cierre, Italy) ensures the best quality of thermoplastic bobbins by selecting the appropriate material to match all applications and transformer sizes.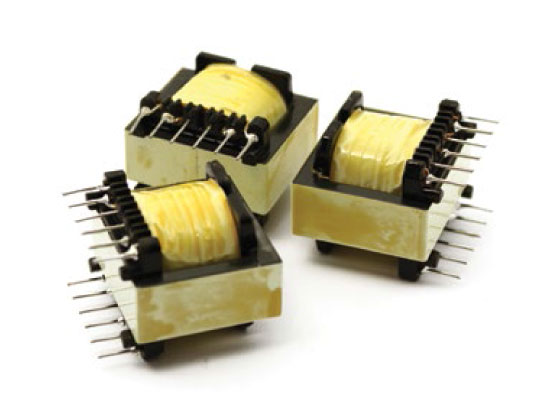 Thermoplastic bobbins are made of highly dense special pure cellulose board. The flange is rigidly connected to the body and is able to resist the pressure used during winding. Some of these bobbins are also impregnated with insulating varnish. We import a wide range of bobbins, for both single phase and three phase applications along with all the accessories from frames to brackets and extensions.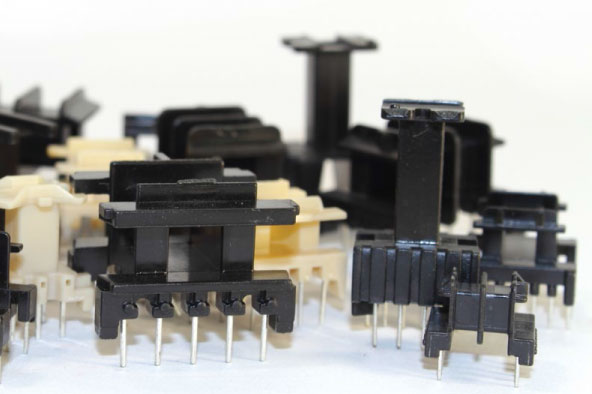 The compact structure, convenient installation, energy conservation and high efficiency are all characteristics that we, at "Mrad Electric", look up to when choosing the manufacturers who provide our fans.
Varnishing the windings of an electric motor or generator functions to insulate the windings from contaminants, to make the windings rigid and tight, and to dissipate heat. The varnishing method used in the repair process is important for efficiency and for the application of the electric motor or generator. All windings varnished carry a Class F or H insulation rating, resulting in optimal efficiency.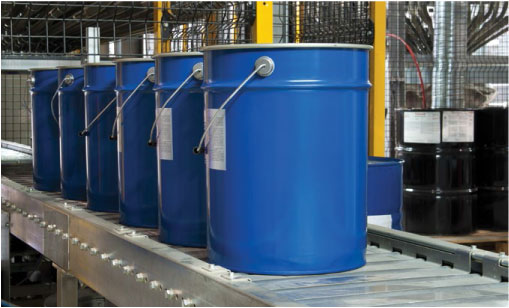 Our product, imported from Orhun, Turkey, is a high-grade air-dried varnish used in insulation of small and medium sized transformers as well as in low and medium voltage motor winding. Orhun varnish has an exceptional resistance to moisture, and due to its thermoplastic state, it is very good in hot and cool temperatures.
Packages come in 1L bottles & 4L gallons. Below are some of its features and characteristics:
Viscosity: 35mPa.s at 20 ̊C
Density: 0.97g/cm3
Temperature Class: F, 155 ̊C, Electrical Resistance: 6KV/mm < ER < 9KV/mm
Color: red or transparent
Drying time at 23 ̊C: front drying 30 minutes, flexible hard, ossification process 4 hours.